I Love My Chef
Charity Program: Threads of Love and Support
Who does this Charity benefit?
Restaurants and their staff: Chefs, Cooks, Dishwashers, Bartenders, Waitresses, Busboys, Food Runners, Hostesses…
Restaurants are closing every day and our favorite dishes are fading away.
All the restaurant workers need help more than ever to stay in business and keep cooking delicious meals we love so much.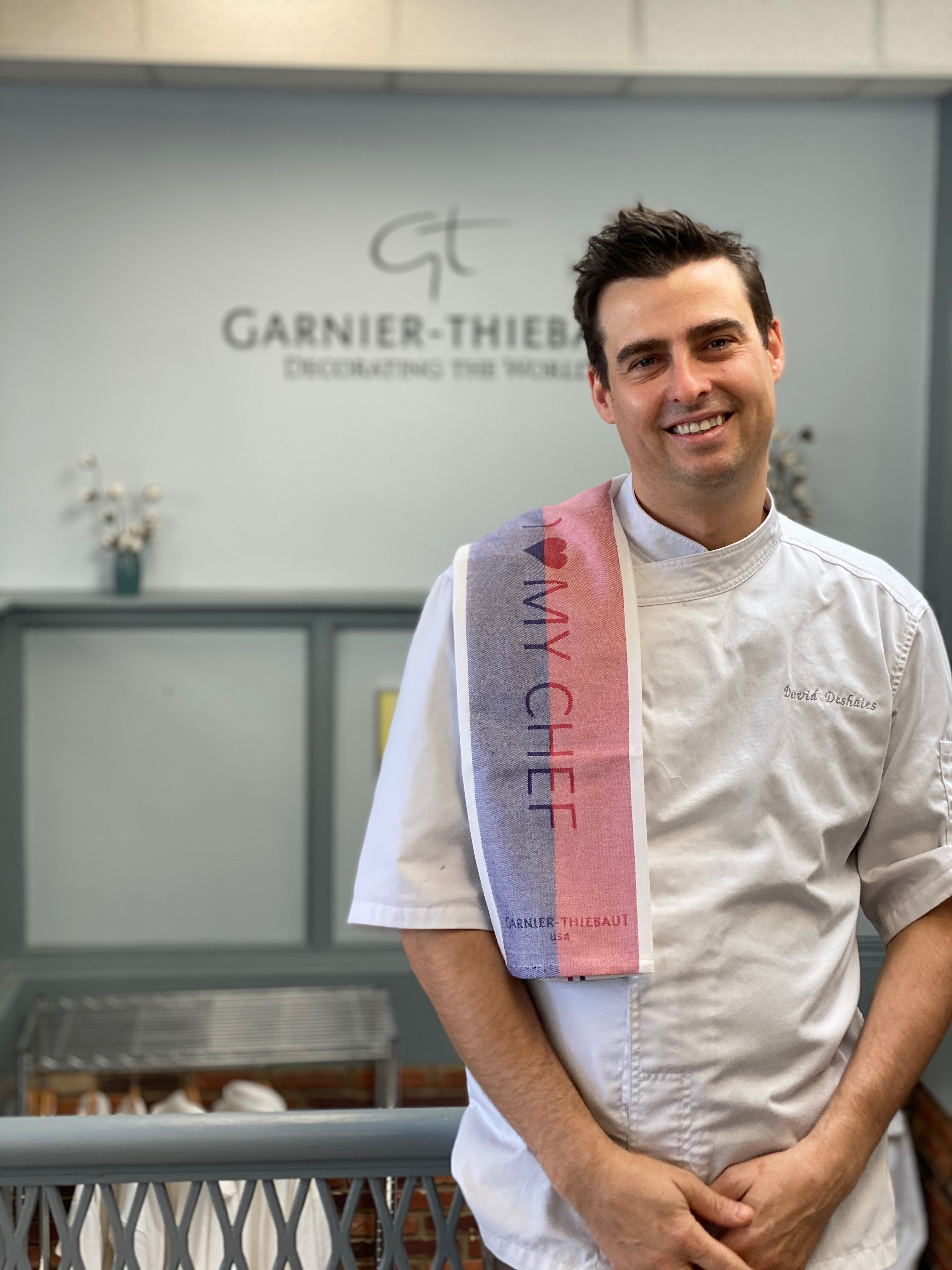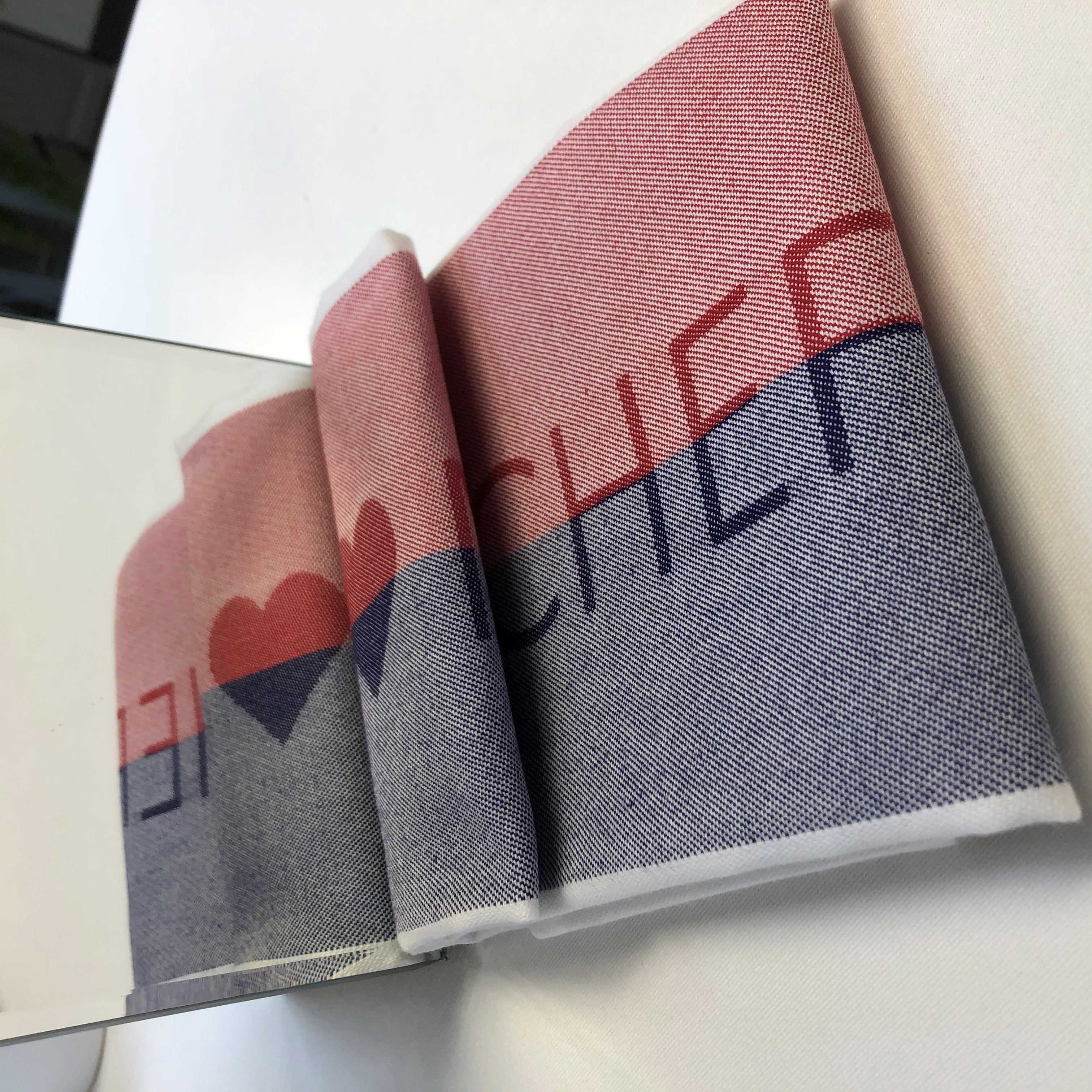 How does Garnier-Thiebaut contribute?
We thread the love, customers spread the Support!
Garnier Thiebaut, USA decided to weave a special napkin for Restaurants; to sell them to their guests and use the profit to support their businesses and employees.
Where can you find these napkins?
In your Favorite Restaurants
The napkins are on sale in the participating restaurants.
Look out for the "I ♥ My Chef" Box.
In the box you will find:
50 napkins individually wrapped
1 flyer to explain the charity program
12 table tents to set on the tables for Guest review.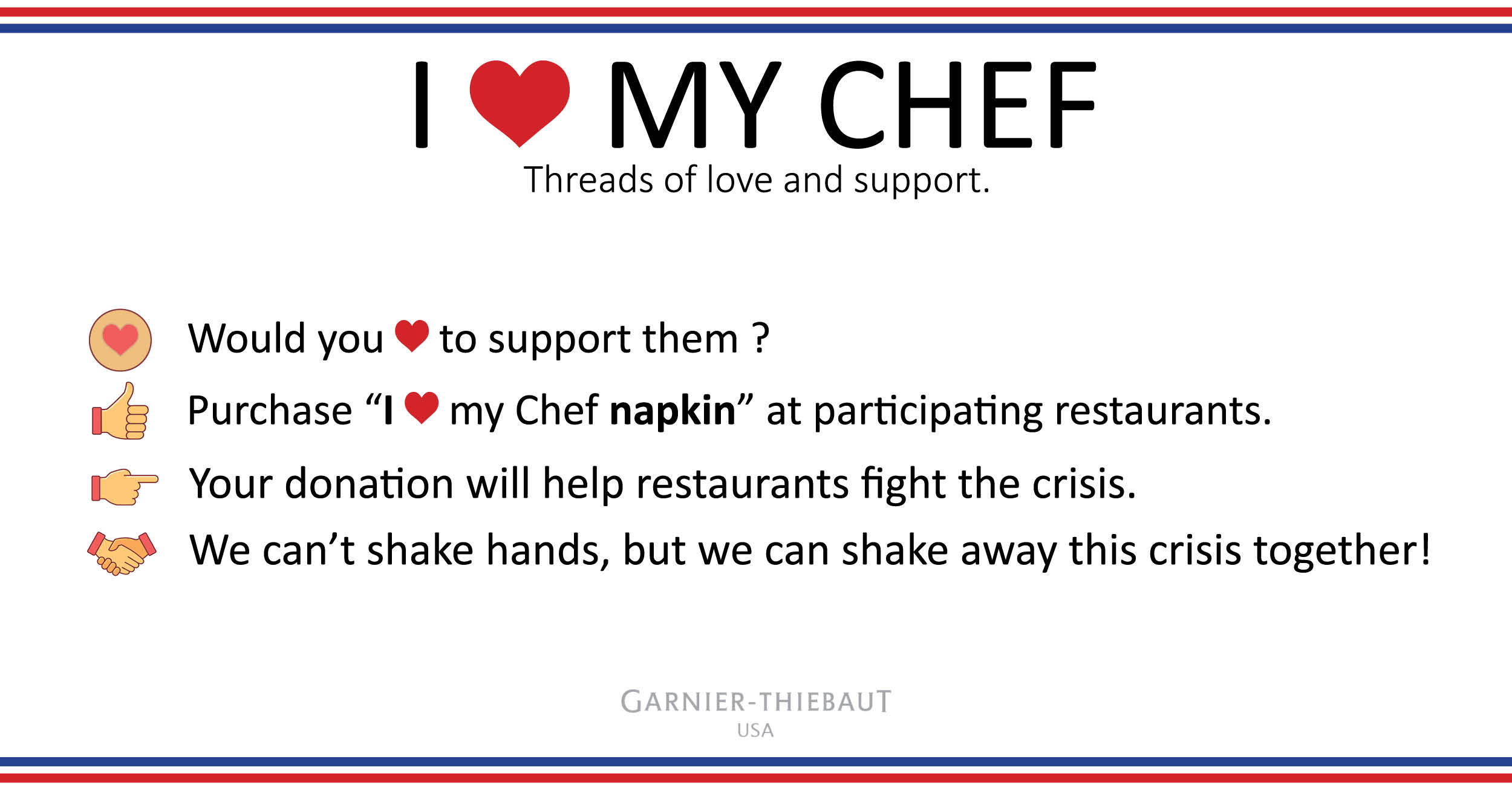 Why?
For Community Spirit!
Let's keep our neighborhood's favorite Restaurants open!
Let's keep building more and more memories in our favorite food spots!
Let's keep breakfast, lunch and dinner alive to keep our smiles thrive!